There's No Place Like Rome
Back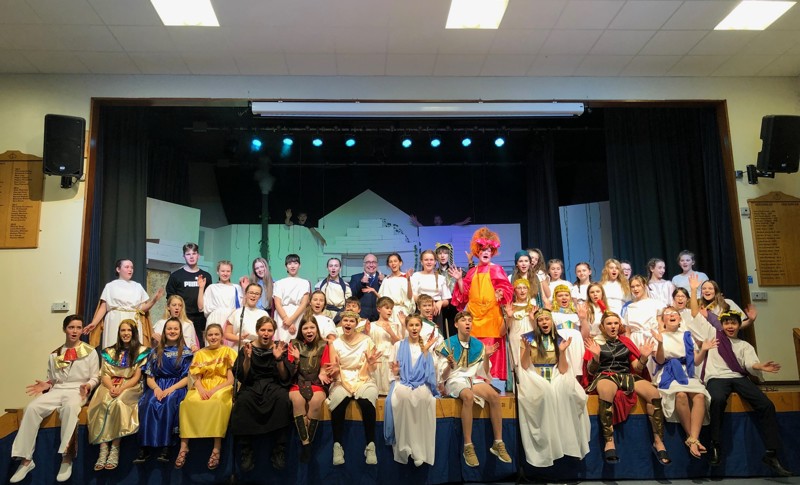 September 10th 2019
After many months of rehearsals the production of There's No Place Like Rome came to a triumphant conclusion this week.
The fantastic cast of actors spanning Years 7 through to 10 demonstrated excellent performing skills in bringing the wonderful genre of the Pantomime to life. The piece was very much an ensemble affair, however there were some stand out portrayals with James King as the eccentric dame and Isis Miller as our damsel in distress. Ed Cox had to put on an acting master class to convince us of his handsome and dashing Prince Alexander, and Holly Macdonald and Samuel Allen becoming the infamous historical figures of Cleopatra and Caesar with great hilarity at times. I could go on, as I have numerous examples from the months of rehearsals.
The cast all in all were a wonderfully energetic and raucous group and it was a pleasure to direct them.
Obviously a word must be used to mention all the amazing support that we have received, from the parents and guardians who have dropped off and picked up to Mr Enever and his skilful and dedicated tech crew; I salute you. I would also like to mention my brilliant girls from 7B2 who helped with the props - thank you. Last but not least all the staff that have supported, especially Mrs Davis whose brilliance with creation of props and costume fitting has been invaluable.
Mr Danko