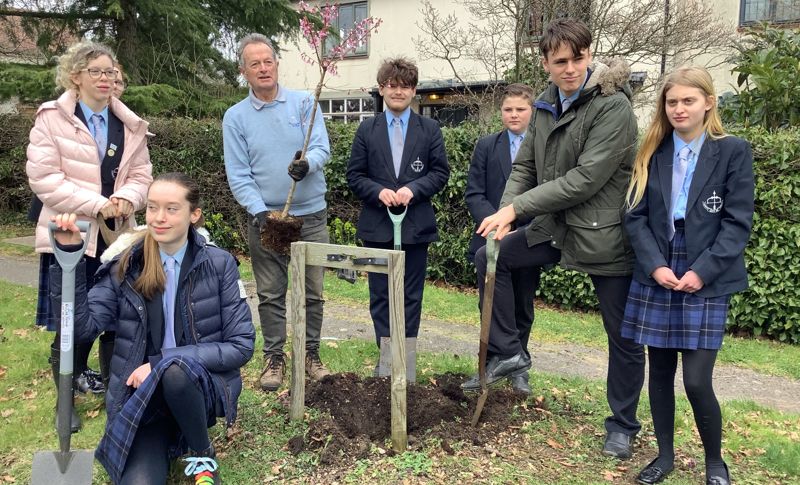 December 31st 2021
On Friday, 11 March the Nurture Group took part in planting trees for the Queen's Platinum Jubilee along with Sandon Parish Council and the Rotary Club.
Mr Weaver drove the group in the school minibus to Sandon Church to meet representatives from Sandon Parish Council and the Rotary Club. We were given our planting sites, and the Nurture Group were able to walk to the first two sites where they planted two beautiful pink blossom cherry trees. Each student was given a job to do from digging the hole, setting the tree and watering. The students swapped jobs at each planting.
The last site was a mini bus trip to Howe Green where we met up again with the other groups for a collective planting of the trees.
Each tree will have a plaque saying they were planted by The Sandon School.
Planting these trees will be a legacy for generations to come and the students will be able to look back later in life and say that they took part in the Queen's Platinum Jubilee "Plant a tree for the Jubilee".