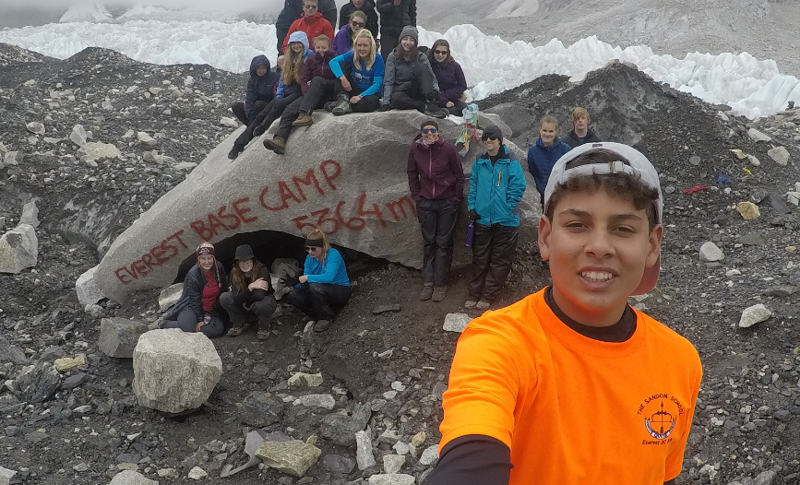 September 26th 2019
TRIP OF A LIFETIME TO NEPAL
During the summer, a small group of students from The Sandon School embarked on a trip of a lifetime to the Everest base camp. On leaving the UK the group began a 5,000 mile trip to the small mountainous country of Nepal. They arrived in the bustling city of Kathmandu where they followed in Sir Edmund Hillary's footsteps by staying at the famous Kathmandu Guest House, but were soon on their way to Lukla where they met their guides.
As the group climbed higher up the mountain, oxygen became scarce and walking became harder. Sheer determination and support from the group was all that got a lot of them up in the mornings and through the rest of each day. Eventually the group reached the pinnacle of their trip. In the shadow of Everest, they rested up for the night to prepare for the ultimate day. Passing the Khumbu ice glacier and clambering over rockfalls, they finally made it to basecamp, right in the heart of the Himalayas. After taking a lot of photos and getting some well-deserved rest, they stayed the night in Gorak Shep. The next day some of the group decided to climb Kala Pathar to get a better view of Everest. Despite the climb being very hard and having to deal with snow flurries, the sensation was incredible when they reached the top.
Lifelong memories had been formed during the trip and the staff and students are now proud to be part of a small part of the world's population who can say that they have trekked to Everest Base Camp.